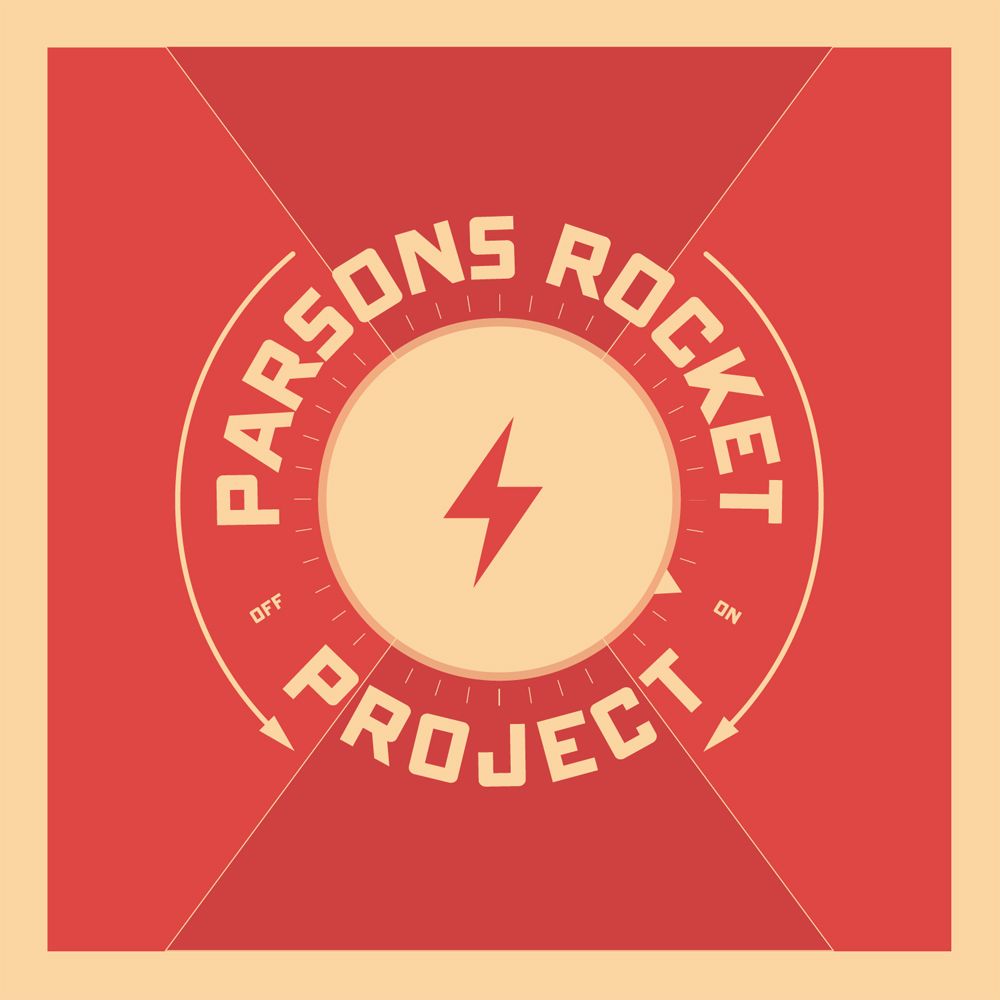 Atlanta's Parsons Rocket Project Announce Debut Album, Unveil First Single, "Exit Launch"
"It's quite an accomplishment to create something that sounds both fresh and familiar all in one. But that's what Atlanta-based quintet Parsons Rocket Project have achieved. deftly combines shoegaze, dreampop, space rock, and a touch of the grandeur of post rock just for good measure, washing over the listener creating a sense of solid security."
—Overblown Magazine
"Firmly jumps into the impression of a band whose attitude and sound are as freeranging in one's own mindspace as they are rooted in the classics of the post-rock, shoegaze, and space rock genres."
—Big Takeover Magazine
"Parsons Rocket Project's self-titled EP is a symphony of pain and triumph, blending various genres masterfully to evince a sonically evocative tale."
—Somewherecold
Atlanta-based
Parsons Rocket Project
has announced the release of their self-titled debut EP via New Texture in August. Comprised of six tracks, this mixed back of dreamgaze, indie rock and space rock will be released on August 11. For now, they reveal their first single, "Exit Launch," occupying a sweet spot between Blonde Redhead, My Bloody Valentine, Bowery Electric, and Slowdive.
Parsons Rocket Project takes its name from American rocket propulsion engineer, chemist, and occultist Jack Parsons. The band formed in 2015 when drummer, lyricist, and titular figurehead Jody Hasty started collaborating with bassist Paul Curry, guitarist Jeff Holt, and multi-instrumentalist producer/engineer Benjamin Price at Studilaroche in Atlanta. K. Michelle Dubois later joined on vocals.
The band laid down the tracks on this album in the very studio where Benjamin Price has also worked on releases by Gang of Four and The Hives, among others. The album was mastered by Joe Lambert (Lou Reed, Animal Collective, The National, Hot Chip, Deerhunter, Panda Bear, Washed Out).
"'Exit Launch' is about the allegorical descent of man through the story of Lucifer's fall. The imperfection of man and darkness in our hearts that still exists through vanity, pride, materialism (mirrors) and false words of encouragement / deceit of the tongue (sound).
Lucky lunar girls, Snowblind in the night
alludes to the fashion industry and cocaine," explains Jody Hasty. "Maybe it's a longer way for me to describe what Oscar Wilde did in one sentence:
We are each our own devil, and we make this world our hell.
"
Parsons Rocket Project's musical output is a mixture of ambient, dream pop, indie and space rock. They infuse this multi-colored trippery with the shimmering oceanic resonance of shoegaze and neo-psychedelia to round out this first release.
"We embraced the beautiful noise concept, but strayed from the classic shoegaze template that many bands adhere to. so there are some different feels and sounds to it, like this fun disco thump thing with the synth bass on 'Exit Launch.' That really pissed off some people in the studio, but it was the kick the track needed," explains Paul Curry.
Parsons' members cite a number of artist influences, including Flying Saucer Attack, Tape Cuts Tape, Spacemen 3, Eluvium, Swervedriver, Aix Em Klemm, William Basinski, and Clams Casino. However, their sound is closer to Slowdive, Spiritualized, Trespassers William, Mojave 3, and Mazzy Star.
This debut EP represents a significant moment in time for the band, who were challenged to overcome very real struggles involving drug abuse, a terrible automobile accident, and the low-level daily drama of domesticity. Some of the ambient and psychedelic exploration is rooted in real trauma—both physical and emotional—while some of it is celebratory in nature, rooted in the unique awareness of a temporary conscious being in our universe.
Parsons Rocket Project
will be released digitally on August 11, with vinyl to follow. The digital version is already available for pre-order on Bandcamp
HERE
.
photo by Isadora Pennington
PERSONNEL/CREDITS:
Jody Hasty - Lyrics, Synth, Electric Piano, Drums
Paul Curry - Bass
Benjamin Price - Guitar, Percussion, Midnight Editing
Jeff Holt - Guitar
K. Michelle Dubois - Vocals
Thad Goad - Logo and Sleeve Design
Anne Nicoletti, Jennifer Colson Demer, Michelle Barnette - Backing Vocals (Interlude II)
Produced and Engineered by Benjamin Price at StudilaRoche in Atlanta
Mastered by Joe Lambert, at Joe Lambert Mastering in New Jersey
Keep up with Parsons Rocket Project:
Facebook
Soundcloud
Instagram
Twitter
YouTube