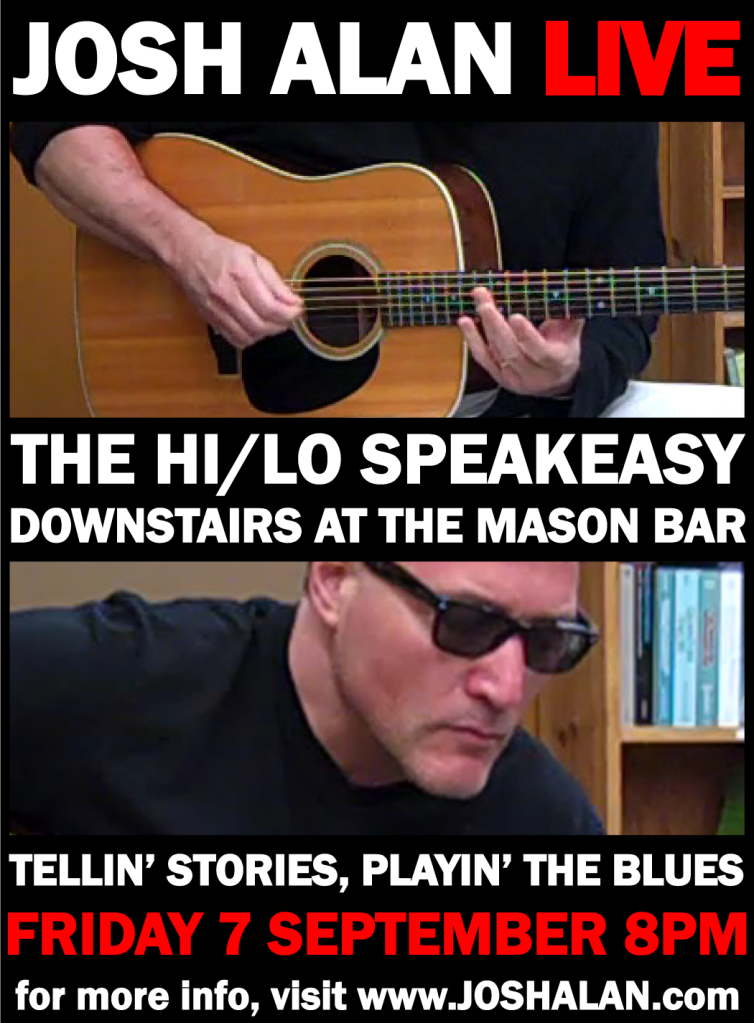 Josh Alan Friedman presents a solo performance/reading and signing to celebrate the new edition of the Friedman Bros.' notorious
Any Similarity to Persons Living or Dead Is Purely Coincidental
from Fantagraphics.
Fri. Sept. 7th, 8pm-11 tickets $10
The Hi/Lo Speakeasy at The Mason Bar
2701 Guillot St. (in new State-Thomas/Uptown district)
Dallas Texas 75204
Josh will also debut two new upcoming blues hits: "(You Can Kiss) My Big Black Ass" and "This Radio Don't Play Nothin' But the Blues." Josh will premiere these songs Mon. Sept. 3rd, 7pm, on Texas Blues Radio with JMac, KNON 89.3 (Dallas-Ft. Worth, but available by streaming
here
.
Josh talks
Any Similarity...
here
.
View Larger Map