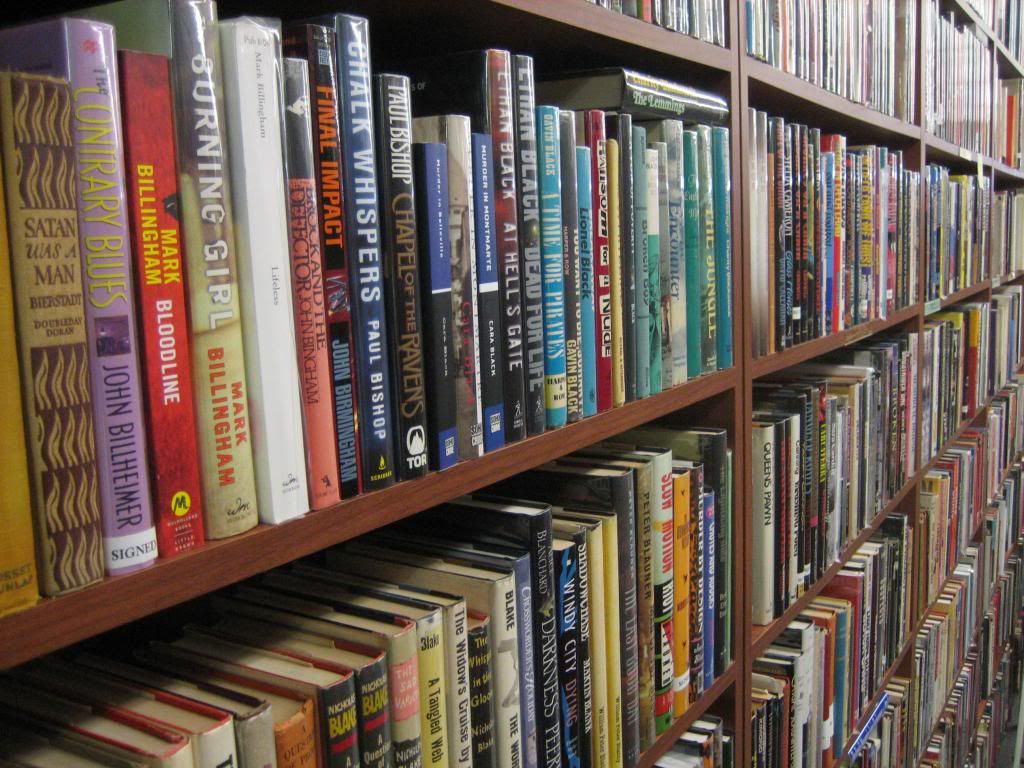 Mystery & Imagination urgently needs your help.
From author Steven Paul Leiva:
"I've been very pleased with the reaction to my last blog at Huffington Post on Mystery & Imagination Bookshop. It has now received 500 Facebook LIKES and 165 Facebook SHARES. The pleasure comes not just from finding readers for my words -- that always pleases a writer -- but because it points out people's interest in independent bookshops that continue to exist in an economy that is all that conducive to their survival. However, if they can survive, I believe independent, neighborhood bookshops they can become THE bookshops of the future, offering a personalized service, love, and caring for books and book lovers that set them apart from both the digital sales and digital delivery of books, neither of which I am against. And, let's face it, the digital is here to stay. But independent bookshops offer an alternative to a trade that neither the digital nor the big box, big corporate book stores can offer. They are now needed cultural institutions. With your support, they can become in the future essential and honored cultural fixtures."
Click
to read Mr. Leiva's essay,
"Ray Bradbury's Favorite Bookshop."
His new book,
Searching for Ray Bradbury
, can be purchased from Mystery & Imagination.
Please support the shop with your purchases, in person or
online
, TODAY.
Mystery and Imagination Bookshop
238 North Brand Boulevard
Glendale, CA 91203
(818) 545-0206
photo © 2013 Wyatt Doyle