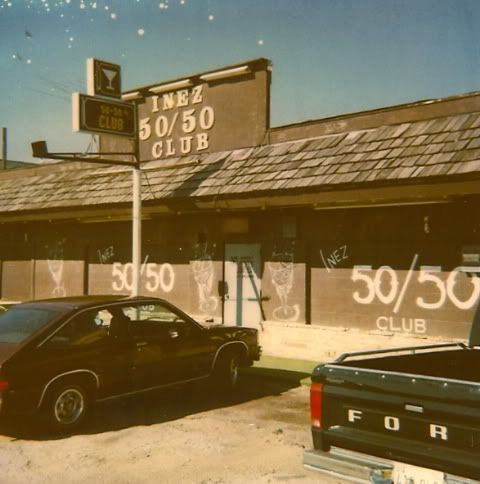 Jacksboro Highway attracted the meanest white people in all of Texas. Outlaws hid there and gangsters flourished within the 40-odd honky-tonk beer joints and lavish nightclubs. The 16-mile stream of neon offered a proliferation of illegal slot machines, backroom gambling, whores, dope, booze and constant shootouts.
"
Thunder Road Bites the Dust
" by Josh Alan Friedman
Click
here
to read it at
Black Cracker Online
.
photo © 1989, 2010 Josh Alan Friedman